RODE SmartLav+ Review
By Luke Thorn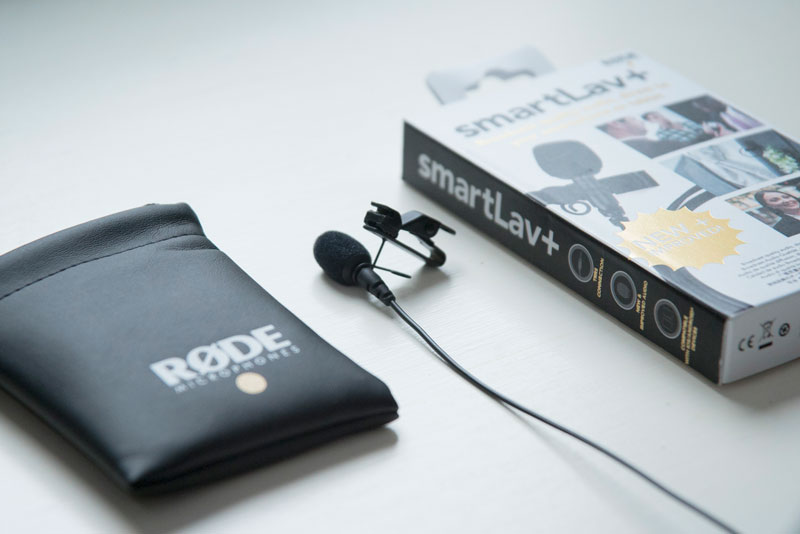 Initial thoughts
The RODE SmartLav+ lavalier microphone is a great microphone for your iPhone or body pack based wireless recording system because it has a great sound and a great mix of features, price, build quality and versatility. The price vs quality is really the key factor in my mind as the SmartLav+ or (Plus) is at the top of the "low end" lavalier microphones but can also be compared to the higher end lav microphones.
Use the AirLinc App for recording wireless audio using the SmartLav+

All the physical aspects of this microphone feel "quality", from the cable thickness to the foam wind guard, RODE have really put some thought into this lav. I've personally owned and worked with the Smartlav+ for about a year now and have loved using it for a variety of different shoots, it's never let me down and has held together quite nicely.
The original SmartLav was pretty hissy / noisy but the Smartlav+ is a major improvement and to my knowledge there are no known issues with the build quality or sound. If you know of an issue due to build quality or sound please let us know in the comments section.
Sound Quality + Alternative Comparisons
The Smartlav+ claims to produce broadcast quality sound and I have to agree, it really is a great sounding microphone. Sound quality is comparable with the Sennheiser ME 2 which is about $30 more expensive and uses a standard TRS connector.
If you're testing the Smartlav + against something like a GiantSquid lav mic which is a competitor to the SmartLav + on the bottom end of the pricing spectrum, build quality and audio is much better on the SmartLav in my opinion.
Cable Quality, Usability and Length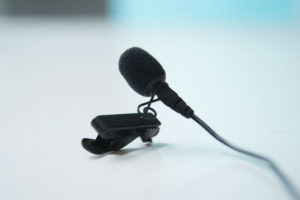 The RODE Smartlav+ uses a narrow gauge kevlar reinforced cable so it's a great cable to work with and will stand the test of time. The length of the cable is a little shorter than most other lav mic cables, this most likely because the Smartlav+ is purpose made for reaching from the neck area down to a back pocket. This is perfect for most wireless body pack or phone recording situations.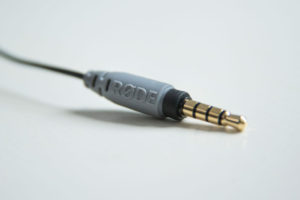 The 3.5mm connector is slim profile and a decent size for being able to fit through most phone cases. This is great especially when you're in a fast paced shoot environment, just one less thing to worry about.
History (updates since previous versions)
Originally RODE came out with the first SmartLav in February 2013 just after it's first step into the microphone for smartphone market with the RODE iXY. The original smartlav was much lower quality than the SmartLav+ and many users reported that it added noticeable noise to recordings. The SmartLav + which was released in June 2014 is a huge step up.
Rode has also been addressing the lower end of the videographer market with iOS compatible products like updated lightning port version of the RODE iXY which was released in July 2104.
Future (new developments in the works)
The SmartLav+ may fall prey to the removal of the headphone jack on the iPhone 7 so it will be interesting to see if there's a SmartLav + Lightning in the works. We're still waiting for confirmed test results to know for sure if the current SmartLav+ works with Lightning to 3.5mm headphone jack adapter that is being shipped with iPhone 7 and 7 Plus.
Best use cases
The SmartLav+ is a very versatile lavalier microphone for use in a variety of different situations where you need to get audio close to the source. The mic capsule is encased in a removable wind guard so it stands up well in windy situations. The SmartLav+ is an omnidirectional microphone but will fare pretty well in environments with background noise. We tested it against an NTG2 in a warehouse near a main road that had lots of truck and car noise and the shotgun microphone picked up a lot more background noise than the SmartLav+. Now while using something like the RODE Videomic pro is great for easy run and gun situations, and the shotgun NTG 2 is great for easily recording in a controlled environment where the talent in a static studio type situation, the SmartLav + lavalier mic is great for the in between situations where you need a little more noise cancellation while still having decent portability at.
Some situations I've seen the Smartlav+ used in successfully include, wedding, interview, talking head, walk and talk and even in ambience recording believe it or not (perhaps because sourcing multiple lavs and recorders is a lot cheaper when using a relatively cheap smartphone compatible lavalier.
RODE SmartLav+ Tech Specs
Acoustic Principle: Pressure Gradient
Active Electronics: JFET
Capsule: 0.10"
Polar Pattern: Omni Directional
Address Type: End
Frequency Range: 20Hz - 20kHz(selected HPF @0)
Frequency Response: 60Hz - 18KHz
Signal to Noise Ratio: 67 dB
Output Impedance: 0Ω
Maximum SPL: 110dB SPL (@ 1kHz, 1% THD into 1KΩ load)
Maximum Output Level: 189.0dBu (@ 1kHz, 1% THD into 1KΩ load
Sensitivity: -35.0dB re 1 Volt/Pascal (17.80mV @ 94 dB SPL) +/- 2 dB @ 1kHz
Dynamic Range: 83 dB (typ)
Equivalent Noise Level (A-weighted): 27dB-A
Weight: 6.00gm
Power Requirements: 2.7V from socket
Dimensions: 1180.00mm (height) x 4.50mm (width) x 4.50mm (depth)
Output: TRRS Output
Warranty: 1 year
Device compatibility
The RODE SmartLav+ is made specifically for smartphones so it's not normally compatible with other devices such as standard recorders or cameras. You are however able to use your SmartLav + with a standard recording device by using an adaptor which i'll talk about in the next section.
Accessories (connectors, adaptors wind guards and clips e.g. invisilav)
Included Accessories
The Smartlav+ comes with a foam wind guard which clips on easily but snugly. The build quality of the cover is also pretty sturdy so it's not likely to lose it's shape over time.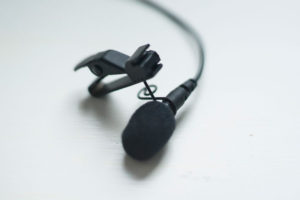 The clip included with the Smartlav+ microphone is a decent design that holds the mic firmly and doesn't seem like it will break easily. I've been using the Smartlav+ for quite a while now and haven't noticed any degradation in the clip. The clip also has some built in ridges that allow you to create a tension loop for reducing the effects of tugging on the microphone cable while it's on your talent.
Not Included
RODE SC3 Adapter - Plug your SmartLav+ into standard devices.
The Smartlav+ is made specifically for smartphone devices that have an inline microphone input on the 3.5mm headphone jack connector (TRRS connector). The SC3 Adapter allows you to plug your SmartLav+ lavalier microphone into devices with TRS inputs like a Zoom H1 or camera.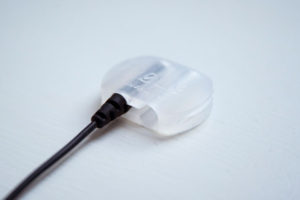 The invisilav is a great accessory for the SmartLav+ and one that I highly recommend buying if you need to get a shot without the microphone showing e.g. if you're shooting a short film.
The invisilav works by increasing the microphone head inside a silicone covering which can then be taped or glued to the skin underneath clothing.
It comes with double sided tape that is medical grade so it doesn't cause itching or rashes. You can also use toupee or wig glue if you don't want to purchase the tape from RODE.
SmartLav+ Pricing
The best online prices for the RODE SmartLav+ we could find for the SmartLav+ with free online shipping were:
$80 USD - from Sweetwater.com
And
$59 AUD - from from soundcorp.com.au