AirLinc Wireless Microphone System | Update - File Sharing
By Luke Thorn
Videographers, say hello to the wireless microphone system that now has inbuilt file sharing!
It's an exciting week for videographers using the AirLinc system because we're finally releasing in-app file sharing!

AirLinc has always been an app created with the vision of empowering videographers who need a smart and cost effective solution for their wireless audio. This week we're continuing that vision with the release of the file sharing update in AirLinc.
File sharing will allow you to transfer your audio recordings without having to connect to the computer via a Lightning cable.
How To
To start sharing, all you have to do is browse to the file you want to share, swipe the file to the left and tap the share button. You can also share entire sessions at once from the home screen files menu.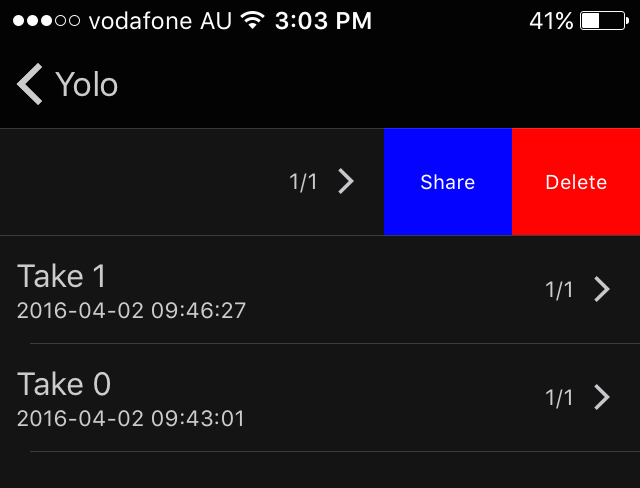 You'll then be presented with a number of sharing options (our favourites are Google Drive and AirDrop!).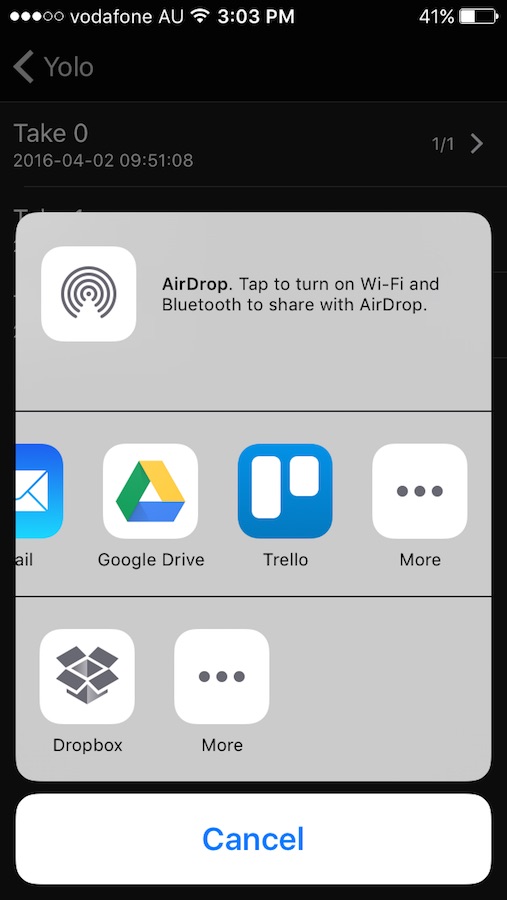 If you can't see the app you want to share with then tap the 'More' button to view a list of available apps and switch on the ones you'd like to be available in the sharing menu: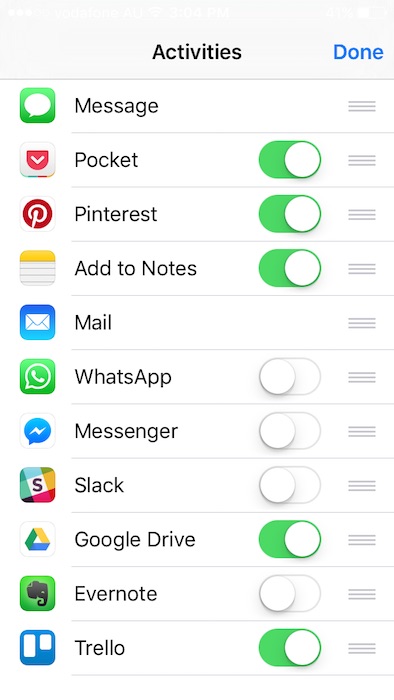 Developing the Pro Audio Workflow
By using smartphones as the platform for a pro audio solution, not only does it save on hardware purchases, but it also opens up possibilities to exceed what's currently done with dedicated hardware. File sharing is one of them - with AirLinc, now you don't even need to be in the same building as your workstation to transfer your files over.
Along with a boost to the ease of workflow, AirLinc now surpasses traditional gear when it comes to file safety. Since our first release, at the end of each recording you've been able to sync your files over to your master device, leaving you with the files saved to two places immediately. With this latest update, you now have another layer of redundancy as you transfer your files to cloud storage, a nearby computer or even a friend's phone via iMessage. And that's on-shoot, completely wirelessly. The days of lost recordings are finally coming to an end!
This is the first of many improvements we've planned to make AirLinc a better pro audio tool for videographers. If you have a feature request we'd love to hear it - just drop us a line via the feedback page.
Tags: AirDrop, Audio, Dropbox, File Sharing, Film, Google Drive, New Feature, Software update, Videography, Wireless Microphone System